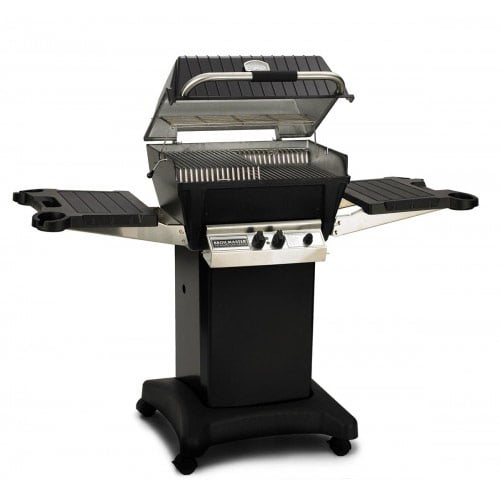 The P4X grills each feature the legendary Bowtie Burner for exceptional heat distribution at any temperature setting. The P4X has 473 square inches. Both grills are available with CharMaster™ Briquets or Flare Buster Ceramic Flavor Enhancers. The Flare Buster Ceramic Flavor Enhancers keep unwanted flames under control while delivering unmatched heat distribution.
Choose the size and features to suit your cooking style. Choose LP or Natural Gas. Conversion Kits optional.
473 Sq. In. of Total Cooking Area
Heavy-Duty Cast Aluminum Construction
40,000 Btu Input
Stainless Steel Bowtie Burner
2-Piece Stainless Steel Rod Cooking Grids (2-Levels)
Stainless Steel Control Panel
Stainless Steel Warming Rack
Flare Buster Ceramic Flavor Enhancers (P4XF and P4XFN) or Charmaster Briquets (P4X and P4XN)
Fits most Broilmaster Mountings (except PSCB cart)
Contact us for current specials and sale pricing. Please provide your contact information and we will be sure you are informed of all specials and sales.