Gary's Got It, Come and Get it!
Enjoy an exceptional customer experience at your nearest showroom.
About Gary's Pools & Leisure
Shopping for backyard and patio essentials is an enjoyable experience with Gary Pools & Leisure, an award-winning one-stop destination for all your outdoor leisure needs. From above-ground swimming pools and hot tubs, to patio furniture, grills and more, we make outdoor living a breeze. Recognized as an industry leader, we're proud suppliers of Jacuzzi® Hot Tubs, Vogue Pools, Carvin Pools, and more! We provide all the parts, accessories, and add-on options you might need to transform your home into the ultimate spot for leisure and recreation.
With four locations in total, one in Charlotte, North Carolina, and three in Western New York, we have everything you could possibly need for your backyard paradise. We've been serving the Western New York area since 1958, so you can rest assured you're in good hands! If you're in the market for an above-ground swimming pool, hot tub, patio furniture or gas grill in New York and need a splash of inspiration, visit us today!
When it comes to protecting your investment, we've got you covered! We offer an affordable range of swimming pool and hot tub services including repairs, water testing, hot tub moving, and more! Our trained technicians have years of experience in the industry and understand what it takes to get the job done efficiently and effectively. Our purchasing department researches and tests all the best models from top manufacturers for each of our product lines, so you don't have to!
Our service offerings include:
On-site inspections and troubleshooting
Water testing, balancing and treatment
Repairs and ordering genuine parts
Opening and closing for pools and spas
Guidance, knowledge and support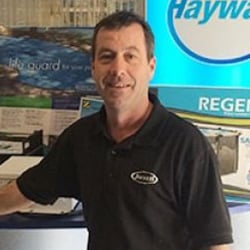 Eric Schupbach
I have been working for Gary Pools for 31 years, and I have enjoyed helping people around Western New York enjoy their back yards. The summer is short in our area, and it's nice to see that people treasure that time by investing in their outdoor living space. There is nothing better than the smile on family's faces when they are having so much fun at their home. I am happy to supply our customer base with the fun products we offer.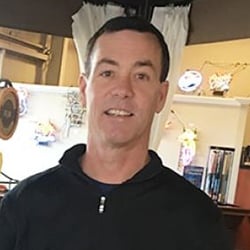 Curt
After working at Gary's for over 30 years, the thing I take the most pride in is our longevity and the quality of our products. It still astonishes me that this was all started 60 years ago from a 17-year-old kid cleaning swimming pools to now entering its 3rd generation of being family owned and operated! It's amazing that even when I travel outside of Western New York, I can always find someone who recognizes us by our jingle. "Gary's got it, come and get it!" I enjoy talking with customers, some whom I've known for years, to help them bring enjoyment to their home!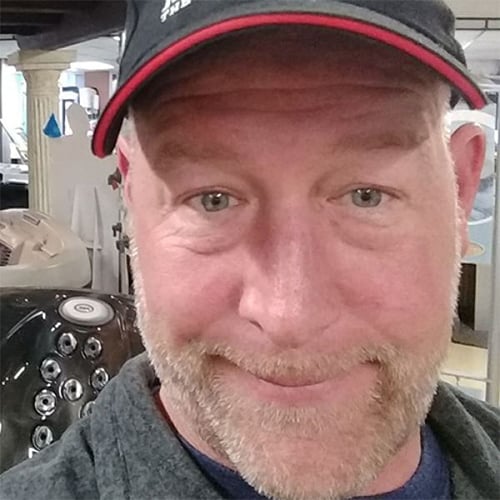 Dave Fisher
I have worked construction for 25 yrs and 4 yrs in the marine corps. I am a desert storm veteran and an avid fisherman! I look forward to serve and take care of your needs with (pools, Jacuzzi® Hot Tubs and recreation for your playroom or patio)!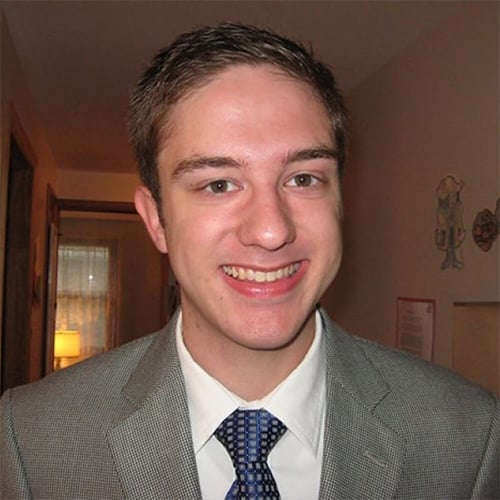 Nick Jones
Hi, I am a Senior Sales Associate at the Niagara Falls Boulevard location. I have a bachelor's degree in Finance/Accounting Information Systems from Canisius College, and am currently working towards my MBA from Canisius as well. When I started at Gary's back in the summer of 2012, I had no idea what I was doing. I was still a 17-year-old kid in high school. Almost 6 years later, Gary's has taught me a lot about the working world as I have worked my way from being a clerk all the way to a Senior Sales Associate. I am very grateful for all the friendships I have made and continue to make along the way, with both employees and customers. I look forward to seeing you all again this summer!
Hi, my name is Tyler Else. I've been with Gary's Pools since 2012. I've been fixing pools and spas since I was just a wee lad. I like working for this company because they focus on making the customer happy (as well they should). I look forward to helping you with any problem you may have. Always remember, that there is no such thing as a stupid question. We all have to start somewhere and as anyone will tell you I love to talk. Hope to see you this summer!
Hot tubs have been setting the industry standard in design and engineering. We take pride in offering our customers hot tubs that are considered the benchmarks for contemporary luxury hot tubs. International recognition for the most certifications, awards, and recognition in the hot tub industry.

2013 Platinum Award for Design Excellence

2007 Certified on spasearch.org

2007 Quality Buy Pool & Spa Living Magazine

2006 America's Top Hot Tubs & Spas Member

Reader's Choice Award

Approved on spasearch.org

Five Star Rating on poolandspa.com
Recognized as an industry leader, Gary Pools & Leisure is a member of the Association of Pool & Spa Professionals (APSP).  We've also picked up several awards:
We have four store locations proudly serving the Western New York and North Carolina regions. Where would you like to go today?
Feel free to send us any questions or messages using the form below and we will get back to you very shortly!